At a farm in Greensburg, a town of 15,000 in the US state of Indiana, Indonesian-born Mayasari Effendi has been producing some 15...
At a farm in Greensburg, a town of 15,000 in the US state of Indiana, Indonesian-born Mayasari Effendi has been producing some 150 packets of tempeh – the Indonesian traditional fermented soybean cake – every week for the past five years.
A rise in health consciousness and home cooking during the Covid-19 pandemic boosted demand for her tempeh, which is sold in packets of about 230 grams each, and the 49-year-old now plans to set up a factory that can produce 1.6 million packets a week.
Mayasari – whose husband's family also rears pigs and grows corn on the 600-hectare farm (roughly the size of 860 soccer pitches) – intends to distribute tempeh to retailers across the United States and export it to South Korea, Suriname and various African countries in the future.
But that is not all. The naturalised US citizen is involved in efforts between the Indonesian government and Indiana farmers to boost the state's exports of soybeans to Indonesia, and raise the profile of tempeh as demand for plant-based meat booms.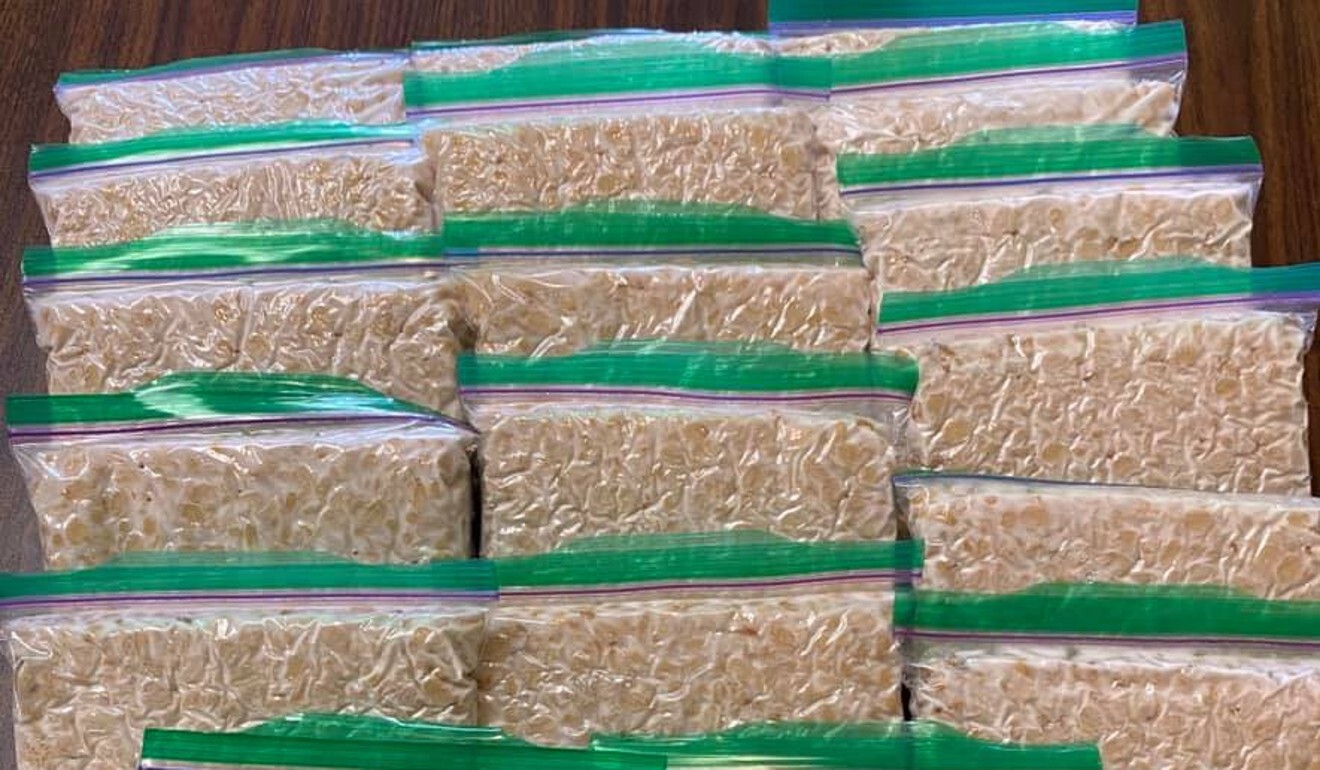 Indonesia requires 2.5 million tonnes of soybeans annually for its population of 270 million. But it produces only about 12.8 per cent of what it needs and, on average, has been importing US$1.1 billion worth of American soybeans annually for the past five years. About 94 per cent of Indonesian soybean imports last year was from the US, according to the government's statistics agency.
"The technology used for large-scale farming of soybeans in the US is more advanced because they have been exploring ways to cultivate and market soybeans on a larger scale for more than 100 years," Mayasari said.
Soybeans are a top agricultural export for the US and the product has been in the news for the past two years since the US and China launched their trade war with a series of tit-for-tat tariffs – which has now deepened to become a broad rivalry with several flashpoints ranging from technology to the South China Sea.
Earlier this year, Beijing pledged to buy billions of dollars more in agricultural goods from the US as part of efforts to calm their bitter row, and since then its demand for American soybeans has rebounded.
Last month, Bloomberg reported sources suggesting China could import some 40 million tonnes of soybeans in total this year. That would be about 25 per cent more than in 2017, the baseline year for the trade deal, and roughly 10 per cent more than the record set in 2016, according to data from the US Department of Agriculture.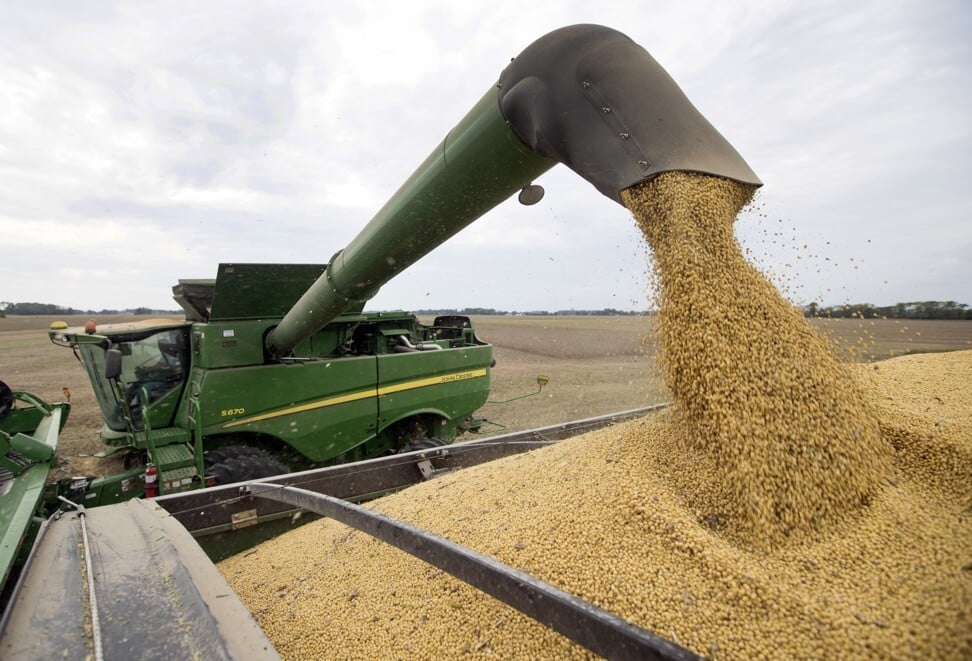 Indiana is projected to produce 9.43 million tonnes of soybeans this year – making it the fourth-largest American state producer after Illinois, Iowa and Minnesota, according to the US Department of Agriculture's 2020 forecast as at August 1.
The US Soybean Export Council, a trade grouping, said in a post on its website last month that Indonesia had become a key market for US soybeans, largely for food but also as livestock feed.
"Indonesian consumers have developed a preference for US soybeans due in part to their uniform size, colour and suitability for tempeh and tofu manufacturing," it said.
Tempeh is also seeing a rise in global demand as interest in meat-free alternatives grows. The international tempeh market is expected to double in value by 2030, according to Persistence Market Research, with the Asia-Pacific region expected to remain the largest market through 2030, followed by Europe.
North America is "expected to register high growth over the next decade", it added.
TEMPEH DIPLOMACY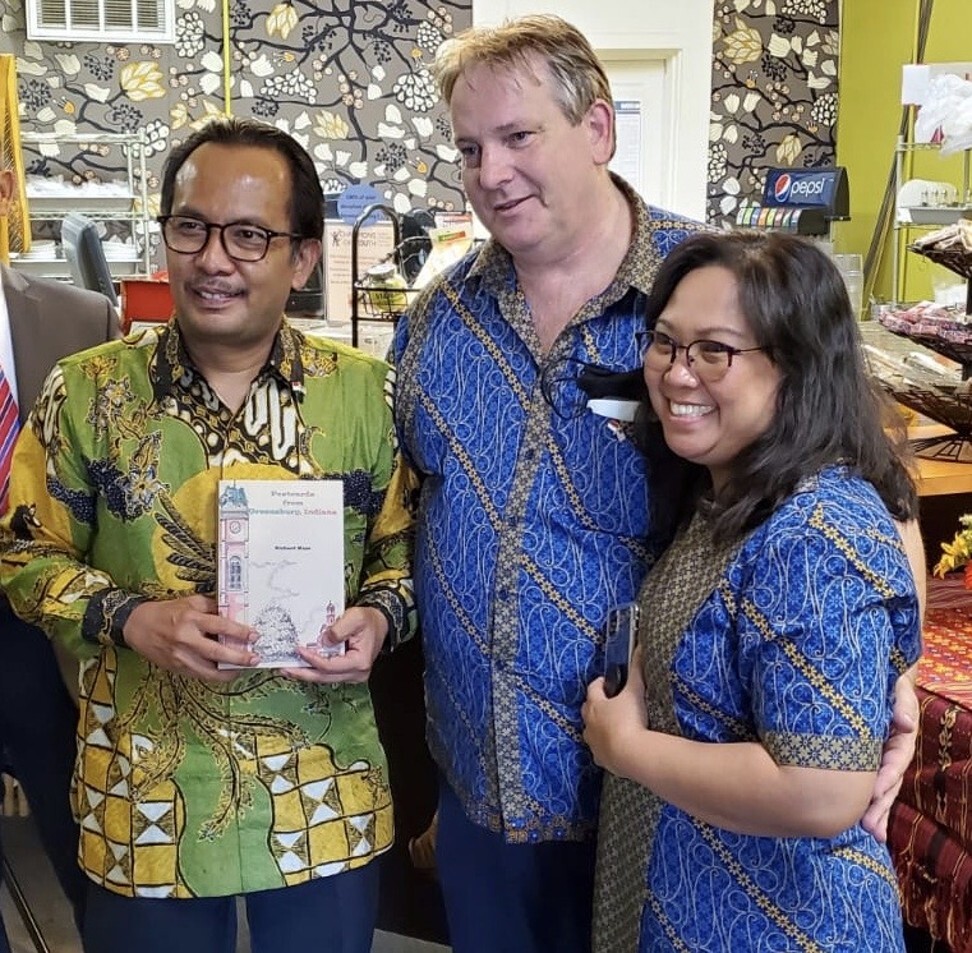 Mayasari was born in Manado, in Indonesia's northern reaches, and raised in Bogor near Jakarta by a policeman father and housewife mother. She had four siblings but all her family members have since died.
She moved to Indiana in 2004 to attend university and set up the Mayasari Indonesian Grill in 2011 before getting married to her farmer husband, Richard Mays.
Her 50-seat restaurant offers Indonesian cuisine "with a twist on American fare", with its online menu showing dishes such as gado-gado, nasi goreng, pisang goreng, burgers and steak. Prices range from US$9 to US$15, and guests have praised the food and service in online reviews.
Mayasari said she remembered eating tempeh frequently while growing up as her family could not afford to have meat at every meal.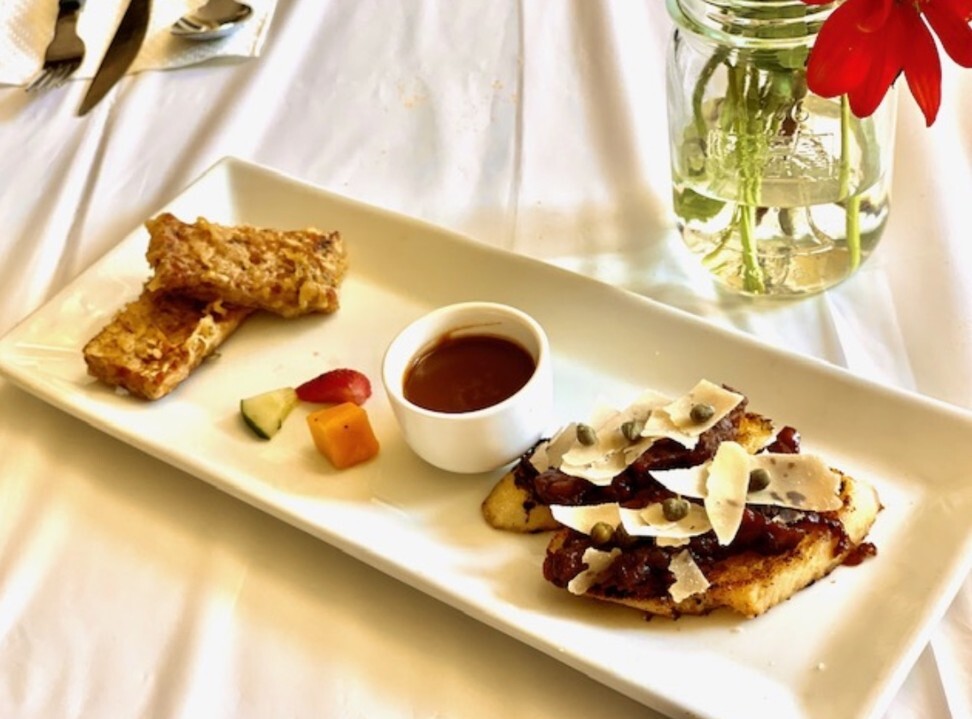 Last month, Mayasari hosted a lunch at her restaurant to bring together Indonesia's Consulate General in Chicago, and Indiana officials and business owners.
She served the guests fried tempeh seasoned with rice flour, salt, black pepper and spring onions; salad with tempeh cubes, spinach and peanut sauce; tempeh rendang (a popular dish in Indonesia and Malaysia usually made of beef with coconut milk, turmeric, lemongrass and other spices) with rice and stir-fried vegetables; as well as bruschetta tempeh with garlic butter and cheese.
In a press statement after the event, the Indonesian consulate said the country had been importing soybeans from Indiana since 2007, and the state was its third-largest trading partner in the US Midwest after the states of Ohio and Illinois. Mayasari will also establish the "first large-scale tempeh factory in the [US] Midwest", the statement added.
"Indonesia acknowledges that Indiana is famous for its high-quality soybeans, supported by superior farming technology," said Indonesia's Consulate General in the statement.
"Indonesia and Indiana could also develop cooperation beyond trade, such as a tempeh research centre that could be used to boost tempeh's nutrients, increasing the quality of the end product and, thus, opening a new market for tempeh," it added.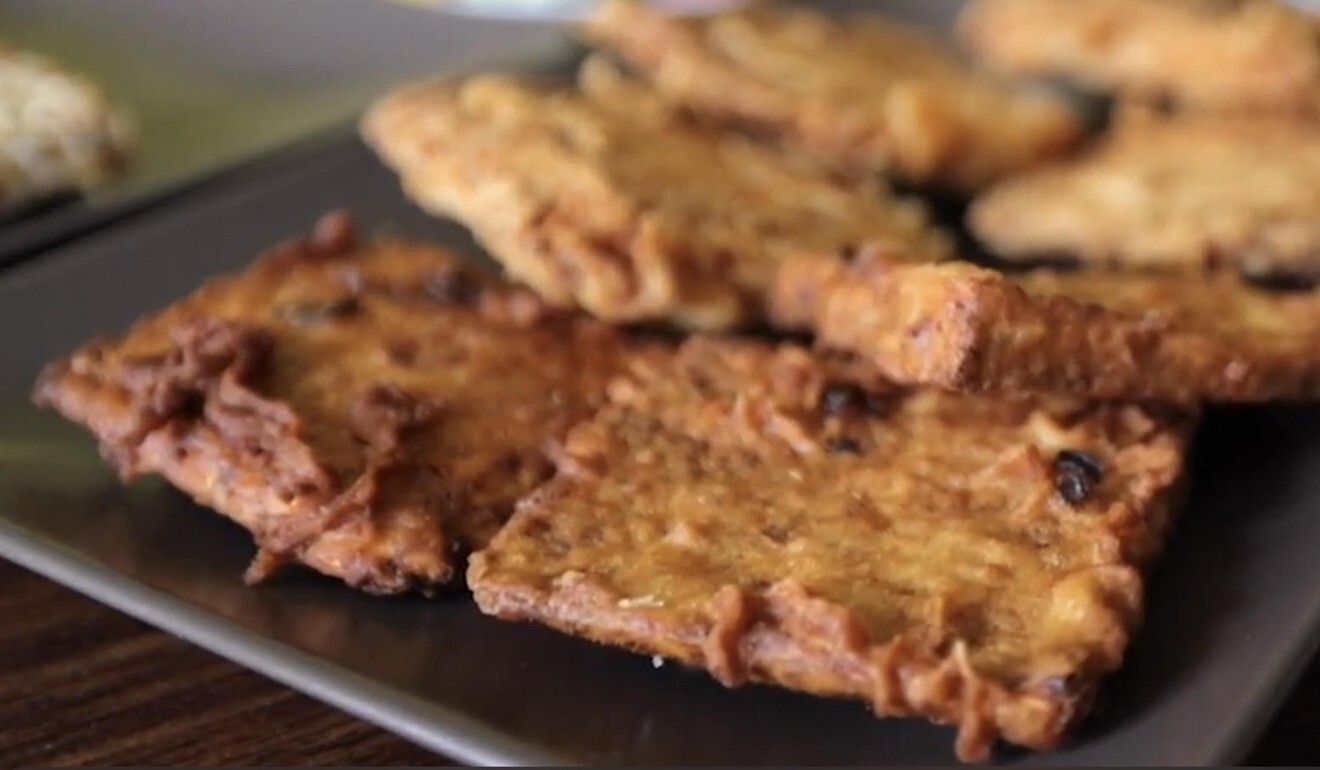 Amadeus Driando Ahnan-Winarno, who gained his PhD in food science at the University of Massachusetts Amherst and wrote his dissertation on tempeh, said the tempeh-making process started with cooking the soybeans until they became tender and their skins peeled.
The soybeans are then drained and cooled to room temperature so that they can be mixed with Rhizopus oligosporus, a starter culture.
The mixture of the beans and yeast would then be packed into perforated plastic bags or traditionally folded leaves, and stored for three days at a temperature of 27 to 32 degrees Celsius until it turned white and solid, Driando said.
Over the years, tempeh has become more popular, both in Indonesia and abroad.
"It is reflected in the many movements, social media accounts, companies, including start-ups that focus on tempeh," Driando said, noting that it was more popular among Indonesians still when compared to other countries, where tofu and other protein sources were better known.
Amalia Primahastuti, a clinical nutrition specialist at the Pasar Rebo Regional Public Hospital in Jakarta, said soybeans had health benefits and were affordable, whether on their own or processed.
"The fibre content and low glycemic index make soy useful in maintaining blood sugar levels so that it is safe for consumption by diabetics," Amalia said.
"Soluble fibre found in soy can maintain digestive health and reduce the risk of colon cancer," she added.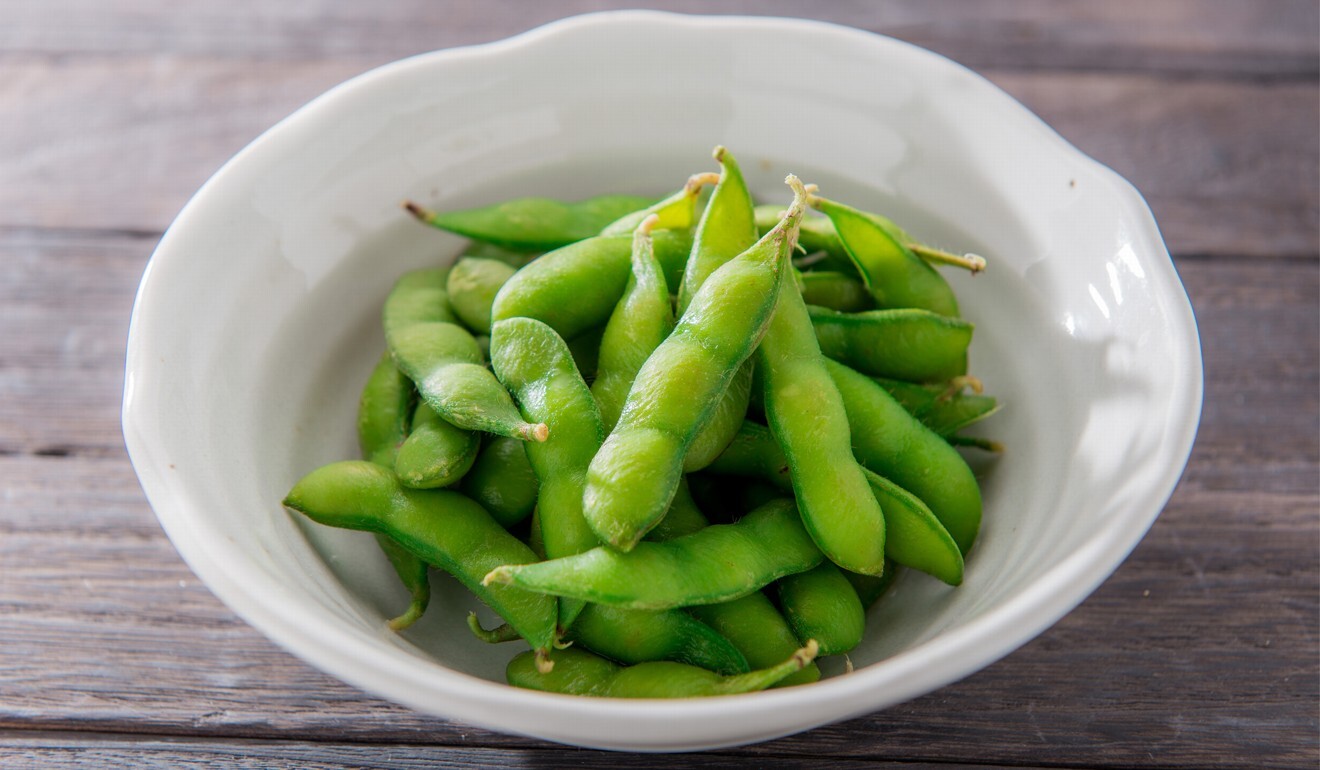 Soybean products are also popular throughout Asia. Soy milk is a popular breakfast option in Taiwan, while soybean curd is a favoured snack in Hong Kong and Singapore. Edamame or immature green soybeans are often consumed as snacks in Japan. Soy sauces are also commonly featured, among them, in Chinese, Korean and Southeast Asian cooking.
Meri Binsar Simorangkir, Indonesia's Consul General in Chicago, described tempeh as a "dominant food that characterises Indonesia, just as kimchi does for Korea, or miso and natto does for Japan".
When former US president Barack Obama visited Indonesia in 2017 on a family trip, he had tempeh for dinner – and asked for two portions, according to a statement by Indonesia's consulate in Chicago.
Mayasari said she remained a "very proud" Indonesian at heart and she hoped to "present where my heritage is from".
"The mission of my tempeh is to serve the world through Indonesian heritage tempeh, with our local ingredients from Indiana," she said. ■
---
---
---
Full view of the original source