Investors have roared back into the shopping centre market, snapping up $4.52 billion worth of assets in anticipation that the pandemic-hit sector will rise again and provide high-yielding returns.
The asset sales have defied the impact of the global pandemic, which forced most non-food tenants to shut for many months. With restrictions easing, investors are rushing to get a foothold in bricks and mortar retail.
CBRE's head of retail capital markets, Pacific, Simon Rooney, who sold a half share of the Roselands mall in Sydney's south-west to the acquisitive Hong Kong-based JY Group for $167 million, said retail was the real mover at present, with at least another $2 billion in assets expected to change hands this year.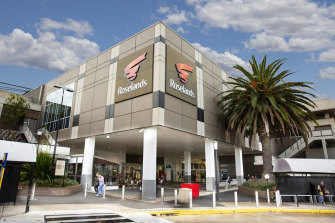 "The comparative returns and value proposition is clearly compelling, with major owners now able to competitively rebalance portfolios, allowing incoming investors to strategically acquire some of Australia's best retail assets," Mr Rooney said.
He added the return of institutional capital into the sector, combined with strong private investor demand, would lead to heightened transactional activity into 2022. He said almost $4.52 billion had flowed into Australian retail investments in the past six months, up 118 per cent.
That cash has already rolled into what is the biggest direct retail property transaction in Australia to date and the largest deal globally in the last three years with UniSuper and Cbus Property acquiring an 80 per cent and 50 per cent stake in regional malls, Pacific Fair on the Gold Coast and Macquarie Centre in Sydney.
The assets came from an AMP managed fund at book value for $2.2 billion on a weighted average capitalisation rate of 4.66 per cent.
Under the deal, the assets will be held in the AMP Capital Retail Trust, which UniSuper and Cbus Property will have majority stakes in, with AMP Capital owning the balance. AMP Capital will maintain management rights of the assets and look at redevelopments including a mixed use scheme at Macquarie Centre.
Sholto Maconochie, from Jefferies, said he expects retail asset values to hold firm at the December 2021 levels for regional malls.