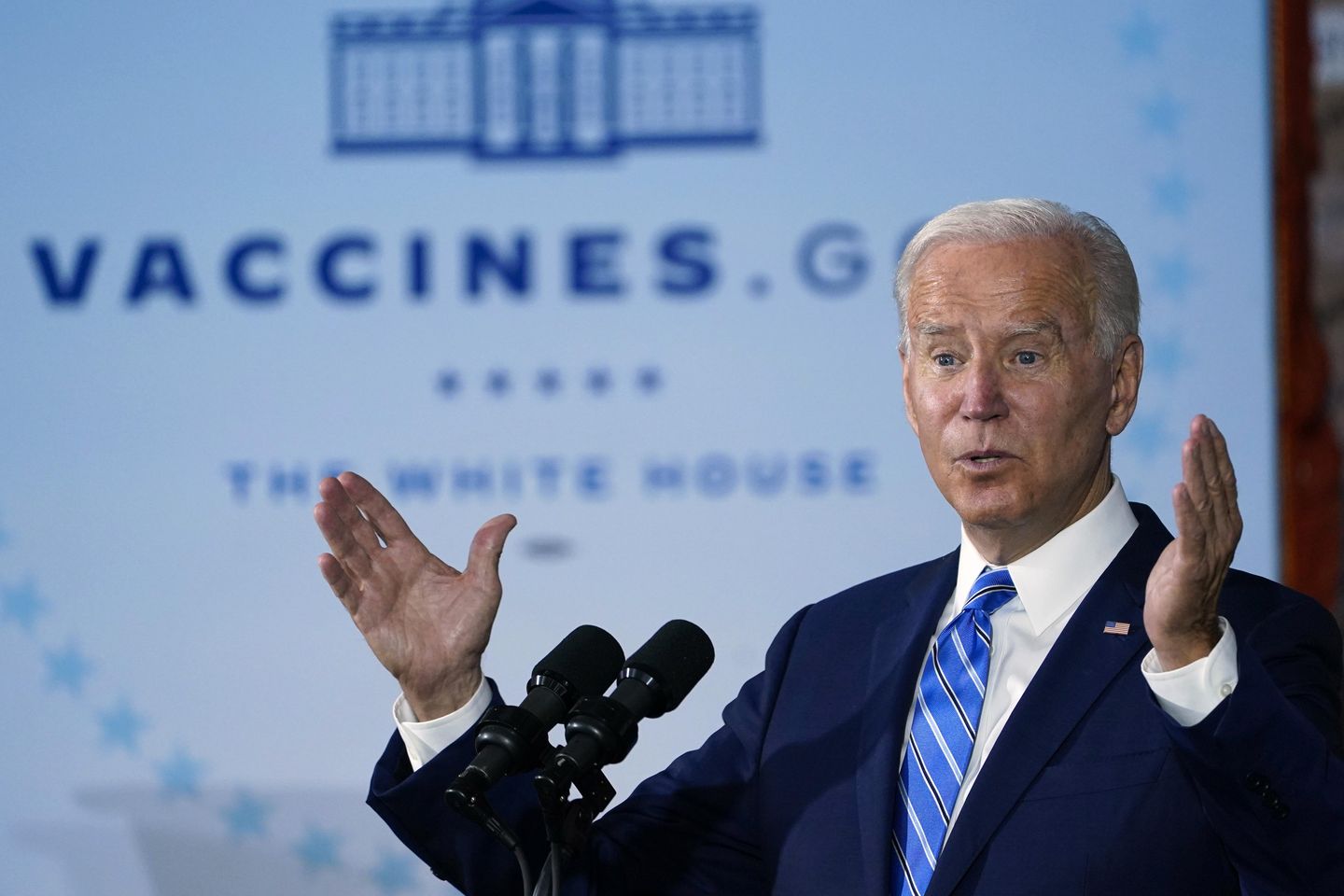 The White House on Wednesday said 92% of federal employees had received at least one dose of a COVID-19 vaccine by the Nov. 22 deadline set by President Biden as part of a bundle of mandates in September.
An additional 4.5% of employees have a pending or approved exemption request, resulting in a 96.5% compliance rate among 3.5 million federal workers, according to the Office of Management and Budget.
The government said employees who are not in compliance will begin a period of "education and counseling" instead of being thrown out of their jobs immediately.
"This next stage of the process will not result in disruptions to government services and operations and will result in more employees becoming vaccinated," OMB said.
Federal guidance says employees who refuse to get vaccinated after a five-day period of counseling face a suspension of 14 days to give employees more time to get the shots or secure an exemption.
Continued non-compliance can result in removal, though agencies have some flexibility in delaying termination if it will impact operations.
The White House released vaccination rates Wednesday for about two dozen agencies. They range from a low of 86.1% at the Department of Agriculture to 97.8% at the U.S. Agency for International Development.
The Department of Health and Human Services, which oversees many functions related to COVID-19, had a vaccination rate of 96.4% and a compliance rate of 98.8% when exemptions were factored in.
The administration characterized the federal results as a model for private businesses to follow as the Biden administration tries to get the courts to uphold a regulation that would force employers with 100 or more workers to regularly test workers who refuse vaccination as of Jan. 4.
The Occupational Safety and Health Administration suspended activities around the mandate after the U.S. Court of Appeals for the 5th Circuit granted a stay, but the legal fight is ongoing and might reach the Supreme Court.
"As the successful implementation of this requirement across the federal government has shown, these requirements work: they increase vaccination rates — leading to a safer, more productive, and efficient workforce," OMB said. "They're good for workers, good for businesses, and good for the country. That's why the president has called for businesses to follow the federal government's lead and put these requirements into place right now."
For more information, visit The Washington Times COVID-19 resource page.