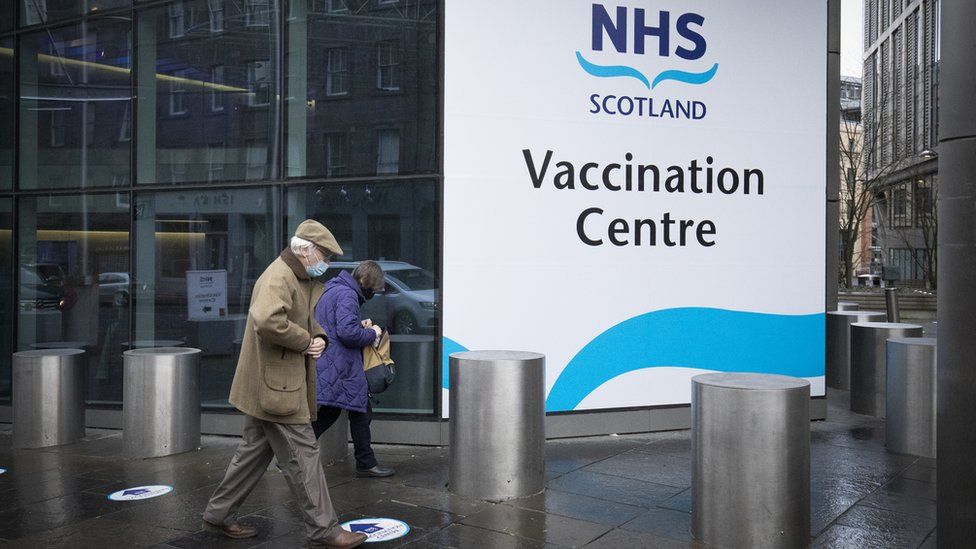 All care home residents, frontline health workers and the over-80s in Scotland should have received the first dose of their Covid vaccine by today.
The Scottish government set 5 February as its deadline for vaccinating those most at risk from the coronavirus.
On Thursday it said 90% of over-80s, 98% of older people in care homes and 89% of care home staff had received their first jab.
More than 267,000 health and social care workers have also been immunised.
That is well in excess of the initial estimates which suggested 230,000 health workers would need to be vaccinated.
During the Scottish government briefing on Thursday, Nicola Sturgeon said 38% of 75 to 79-year-olds had also received their first dose of the vaccine.
By 15 February, all people aged over 70 and the clinically extremely vulnerable should have had their first dose.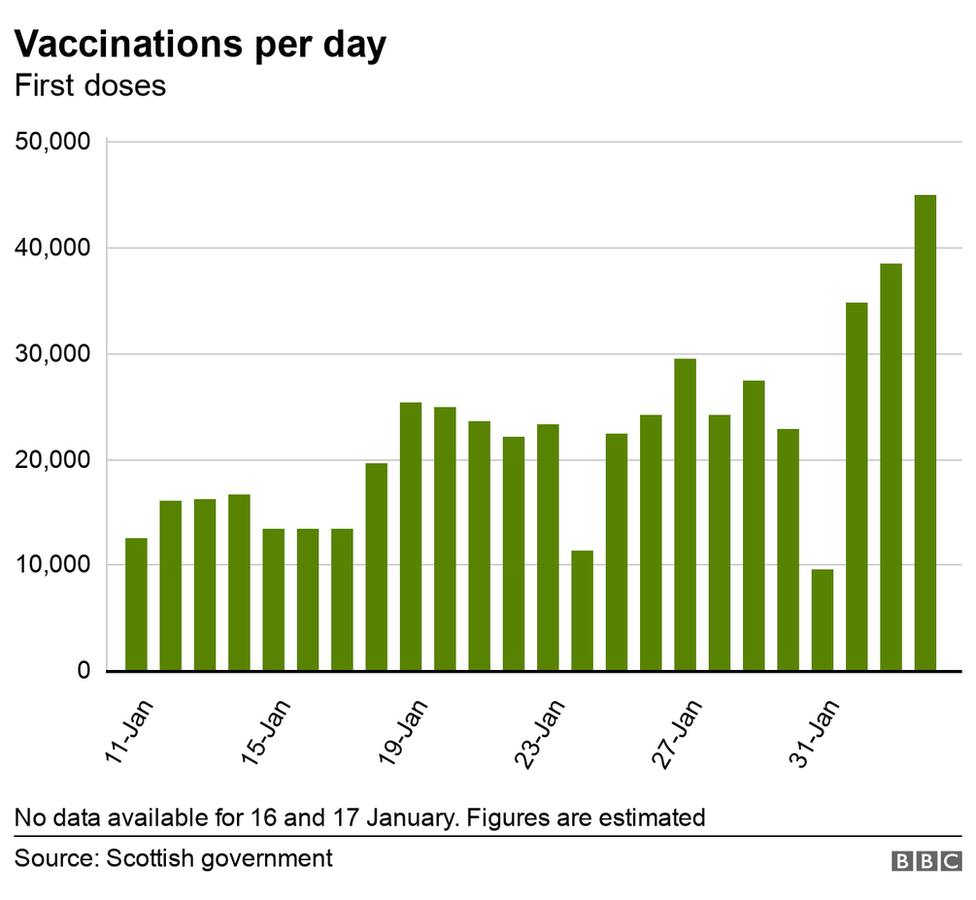 A total of 694,347 people in Scotland had received a first vaccine dose by 08:30 on Thursday, with more than 45,085 receiving theirs on Wednesday - a record daily tally for the third day in a row.
This represented a 52% rise from the same point last week.
And by the same time, 9,031 had received their second dose.
Vaccination efforts 'ramping up'
Earlier this week the Scottish government acknowledged that vaccine rollout needed to speed up, amid criticism from opposition parties that other parts of the UK were pulling ahead in the overall percentage of people vaccinated.
Scotland's vaccination numbers have increased since the opening of two mass vaccination centres - in Edinburgh and Aberdeen - at the start of this week.
Ms Sturgeon reiterated that Scotland had chosen to focus on care home vaccinations initially - where it is slower to administer jabs - but said Scotland is now catching up on the other priority groups.
The first minister added: "If we take the last two days, we are not just vaccinating more compared to last week ourselves, but the vaccination rate in Scotland is about 30% higher in the last couple of days this week so far than in England."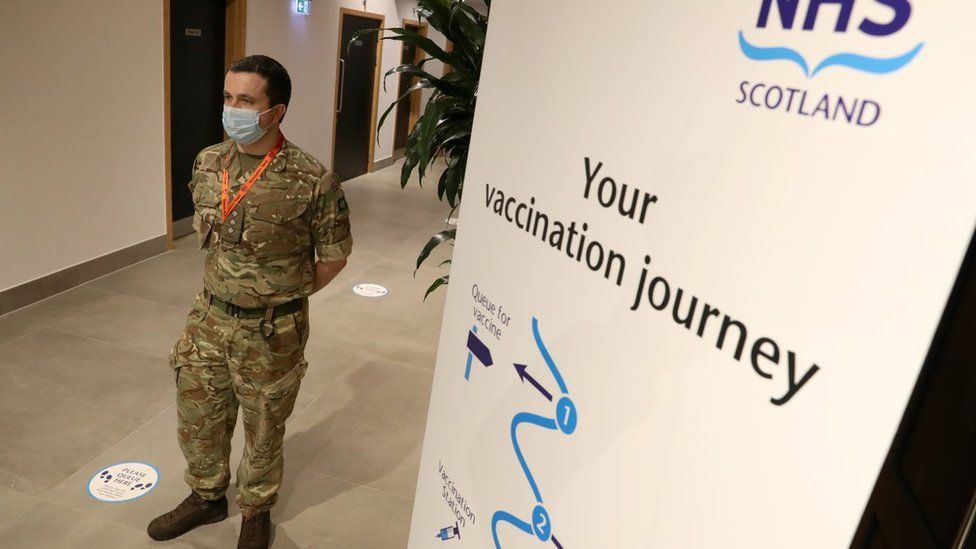 The Scottish Conservative leader Douglas Ross said it was "really encouraging" to see vaccination efforts "finally ramping up" - and praised the armed forces personnel who were assisting the NHS.
He said he hoped the improvement in vaccination numbers would continue seven days a week, after drop-offs were seen over the last two Sundays.
In a letter to the first minister Scottish Labour's Jackie Baillie said she had been "inundated with emails" from people in the priority groups who have received no word of when they will receive their first dose.