According to the news agency Berna From Gilan; Sardar Mohammad Abdollahpour in a group meeting of commanders and deputies of Guilan Quds Force with Representative of the Supreme Leader In Gilan, appreciating the full support of Ayatollah Falahati from the IRGC and Basij, he stated: Basij And Basij thinking in the country and the province causes hope in Society Has been.
Referring to the attitude and view of the Basij people of Gilan the earth He added: The people of Gilan have shown in various circles that they are a real Basij.
The commander of the Quds Force in Gilan, referring to the spread of the corona and the positive and effective performance of the IRGC Basij In the fight against Corona stated: Corps and Basij In the days of Corona next to the front Health Was and foot for Health People tried.
Sardar Abdollahpour, stating that Gilan is the first place vaccination He won in the country, he said, along with the presence of the Basijis Healthcare In doing vaccination It was a very valuable experience that distinguished Gilan in the country.
He halted the mobilization Difficulties He considered crises in various fields and added: "Experience has shown that mobilization can be effective and successful in all crises."
The commander of the Quds Force in Gilan also escaped to participate in election Recent and creating a hole of despair Society He stated: The Basij was able to make some holes of despair with great effort Society And get people to the polls, so turnout increased from 42% to 57%.
Sardar Abdollahpour, referring to the spirit of Basij deprivation in the society, said: The daily distribution of more than 4,000 livelihood packages in Gilan in vulnerable areas and areas has been part of the Basij's actions in the field of deprivation.
Referring to the effective role of Tayebeh Shajaryeh Salehin in educating revolutionary and religious people, he added; Raising nearly 1,500 readers as memorizers Quran Another humanizing action is mobilization and this number has reached 3,000 people.
Commander of the Guilan Quds Force, citing statements Supreme Leader That "mobilization is the key to the solution Difficulties "It is the country," he said.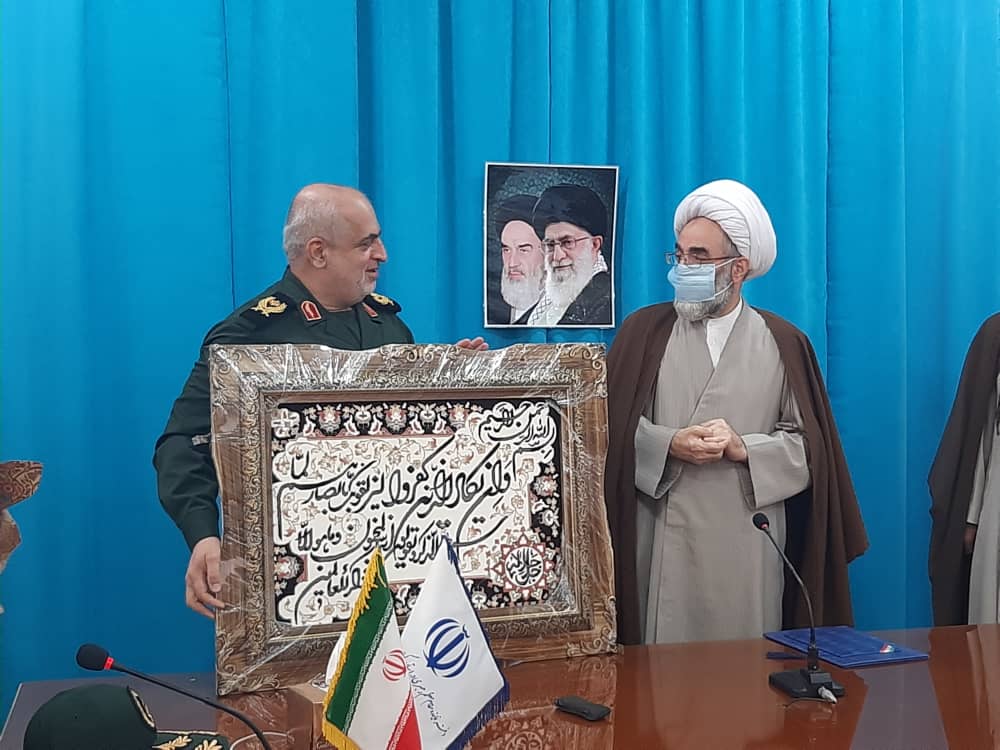 In this meeting, the efforts and efforts of Ayatollah Falahati Representative of the Supreme Leader the door Gilan He was honored and appreciated as a teacher of the righteous educational network of the Quds Force by donating a Quranic tablet and plaque.
End of message